dan pearson OBE | FSGD | Hon FRIBA | RDI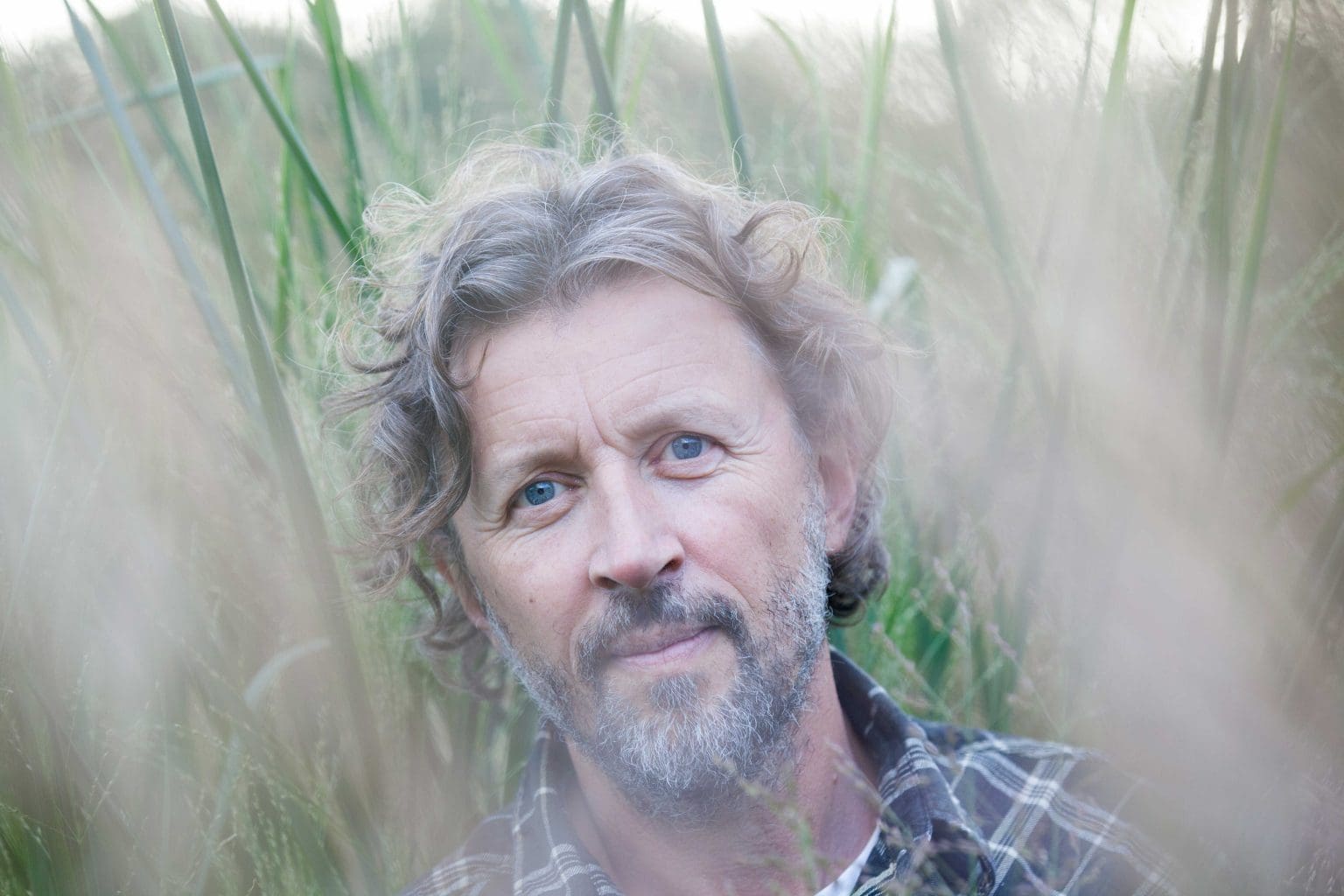 Portrait: Emli Bendixen
Dan Pearson is a British landscape designer, horticulturalist, gardener and writer.
His work is characterised by an innate sensitivity to place, an intuitive and light-handed approach to design, bold and painterly naturalistic plantings and deep-rooted horticultural knowledge.
Dan trained in horticulture at RHS Gardens' Wisley, the Royal Botanic Garden Edinburgh, Jerusalem Botanical Gardens and the Royal Botanic Gardens, Kew. He has been practising as a landscape and garden designer since 1987.
He is a Fellow of the Society of Garden Designers (FSGD), an honorary fellow of the Royal Institute of British Architects (Hon FRIBA) and a Royal Designer for Industry (RDI). Since 2014 he has been a Garden Advisor to the National Trust at Sissinghurst Castle.
In 2013 Dan was the subject of an exhibition at The Garden Museum, London, Green Fuse: The Work of Dan Pearson.
Dan has designed a number of award-winning show gardens at the Chelsea Flower Show. His 2015 show garden for Chatsworth and Laurent Perrier was awarded a Gold Medal and Best Show Garden.
Dan lectures and broadcasts regularly and has written a number of books. For over 20 years he wrote a weekly newspaper gardening column, most recently for The Observer. He now writes his own weekly blog, Dig Delve.
In 2022 he was awarded an OBE in the Queen's New Year's Honours.
Timeline
2022
Awarded the Beatrix Farrand Society Achievement Award
---
2022
Landscape for a new Maggie's Cancer Care Centre in Bristol with MUMA
---
2022
Awarded an OBE in the Queen's New Year's Honours
---
2021
Landscape for a new pavilion at the Garden Museum with Mary Duggan Architects
---
2021
An online course in Naturalistic Garden Design for Create Academy
---
2021
Landscape masterplan for Blantyre, a historic property and hotel in the Berkshires, USA with Michael Imber Architects and Ken Fulk
---
2021
Masterplan for an historic family property in Wales
---
2021
A Oxfordshire garden for an actor and an interior designer
---
2021
A London garden for a fashion designer with David Kohn Architects
---
2021
An Arts & Crafts house in London with William Smalley Architects
---
2021
A London garden for an artist with Takeshi Hayatsu Architects
---
2021
Landscape for the first Liberty Woodland School in London
---
2020
An equestrian estate in Connecticut with Olson Kundig Architects
---
2020
A 65 hectare estate and winery in Tuscany with StudioIlse and Ben Thompson
---
2020
A new housing development for the Dartington Estate with Rogers Stirk Harbour
---
2020
Rewilding project on a 400 acre estate in Hampshire with Adam Architects
---
2020
Tokachi Millennium Forest: Pioneering a New Way of Gardening with Nature published by Filbert Press
---
2019
Appointed by The Wellcome Trust for the Pelham Street site with 6a Architects
---
2019
A temporary planting installation in Coal Drops Yard, Kings Cross for Argent
---
2019
A new rural house in the Highlands of Scotland with Loader Monteith Architects
---
2019
Masterplan and garden design for an historic Edwin Lutyens and Gertrude Jekyll property in East Sussex
---
2018
A second Aman resort, Aman Mangyun, in Yunnan, China
---
2018
Collaborates with Publica on an urban greening strategy for Lambeth Green in London
---
2018
Redesign of the Delos garden at Sissinghurst
---
2018
Collaboration with Thomas Doxiadis on an artists' retreat on a Cycladic island, Greece
---
2018
A planted high rise building in Melbourne, Australia with 6a Architects
---
2017
New designs for Jack Pond at Chatsworth
---
2017
Natural Selection: A Year in the Garden, a collection of Dan's newspaper articles for The Observer, is published
---
2017
New plantings for Belsay Hall, Northumberland
---
2016
A new masterplan vision for Dartington Hall in Devon
---
2015
A masterplan for a private Greek island
---
2015
A wildflower parterre inspired by a William Morris design for 'The Arts and Crafts House: Then and Now', an exhibition at Compton Verney
---
2015
A new library at Lambeth Palace with Wright & Wright Architects
---
2015
Chatsworth Laurent Perrier Garden wins Gold Medal and Best Show Garden at Chelsea Flower Show
---
2015
A new hillside house in Merano, Italy designed by John Pawson
---
2014
Gardens for photographer, Juergen Teller's, new studio designed by 6a Architects
---
2014
Appointed a Garden Advisor to Sissinghurst Castle by the National Trust
---
2014
A major residential commission at Woodside, San Francisco with Olson Kundig Architects
---
2014
Landscape design for the new extension to The Garden Museum, London
---
2014
The Trout Stream at Chatsworth for the Duke & Duchess of Devonshire
---
2013
A second Maggie's Cancer Caring Centre in Manchester with Foster & Partners
---
2013
A new garden for ceramicist, Edmund de Waal and Sue Chandler
---
2013
Planting designer for the Garden Bridge, designed by Thomas Heatherwick
---
2013
Garden design for San Francisco residence of Jony and Heather Ive
---
2013
Green Fuse: The Work of Dan Pearson, an exhibition at The Garden Museum, London
---
2013
Masterplan for Robin Hill, Connecticut
---
2012
Masterplan for a new Aman resort, Aman Yangyun, in Shanghai, China
---
2012
Works with Zaha Hadid Architects to seat a new residence in the forest outside Moscow, Russia
---
2011
Home Ground: Sanctuary in The City, a book about Dan's own garden in Peckham, London is published
---
2011
Handyside Gardens, the first planted space at the new King's Cross development
---
2010
Landscape masterplan for Hawaiian property of Jony and Heather Ive
---
2011
New terrace design for the RIBA headquarters in London
---
2009
Spirit: Garden Inspiration, a book about influences on Dan's design work, is published
---
2006
Masterplan for a Heritage Lottery fund application for Lowther Castle
---
2006
Elected a Tree Ambassador by The Tree Council
---
2006
Appointed weekly gardening columnist for The Observer
---
2005
Landscape design for the first Maggie's Cancer Caring Centre in west London
---
2005
Roof terrace for the new Evelina Children's Hospital, London
---
2005
A new Winter Garden at Battersea Park, London
---
2005
Masterplan for Park City, Hamadayama, a new residential development in Tokyo, Japan
---
2004
A new London garden for Sir Paul Smith and Pauline Denyer
---
2004
Merrill Lynch Show Garden at the Chelsea Flower Show wins a Silver Gilt Medal
---
2003
Appointed weekly gardening columnist for The Telegraph
---
2002
Collaborates on a masterplan for the Tokachi Millennium Forest in Hokkaido, Japan
---
2001
The Garden: A Year at Home Farm, a 6 part TV series presented by Dan is broadcast on BBC 2. An accompanying book of the same name is also published
---
2001
A new design for the walled garden at Broughton Hall
---
2000
A new garden at Sir Paul Smith and Pauline Denyer's Italian residence
---
2000
A series of roof gardens for the new Roppongi Hills development in Tokyo, Japan
---
1999
Planting designs for the Millennium Dome at Greenwich, London
---
1998
The Essential Garden Book, co-written with Sir Terence Conran, is published
---
1997
Conceives, writes and presents Dan Pearson: Routes Around the World, a TV series for Channel 4
---
1997
A new masterplan for Althorp House following the death of Diana, Princess of Wales
---
1996
Presents a second series of Garden Doctors
---
1996
A show garden created for The Evening Standard at the Chelsea Flower Show wins a Gold Medal
---
1995
Presents Garden Doctors, a television series for Channel 4
---
1995
Commissioned to design a series of new gardens at Armscote Manor, Warwickshire
---
1994
Appointed weekly gardening columnist for The Sunday Times
---
1994
A show garden created for the Chelsea Flower Show wins a Silver Gilt Medal
---
1993
Commissioned to produce designs for Torrecchia Vecchia, a ruined medieval village in Italy
---
1993
A show garden created for the Chelsea Flower Show wins a Silver Gilt Medal
---
1992
A show garden created for the Chelsea Flower Show wins a Silver Medal
---
1990
Commissions for Liz Tilberis and Jasper Conran
---
1989
Creates a new garden at Priscilla and Antonio Carluccio's Hampshire cottage
---
1989
Appointed in house garden designer at The Conran Shop
---
1989
Starts practising as a garden designer
---
1988
A one year student placement at the Jerusalem Botanical Gardens
---
1987
Frances Mossman invites Dan to create a series of experimental naturalistic gardens at Home Farm in Northamptonshire
---
1986
Scholarship to the Valley of Flowers, Uttar Pradesh, India
---
1984
Continues his studies in horticulture at The Royal Botanic Gardens, Kew
---
1983
One year work placement at Edinburgh Botanic Garden, Scotland with an AGS Scholarship to Picos de Europa, Northern Spain
---
1981
Meets Frances Mossman and designs her first London garden
---
1980
Commences the study of horticulture at the RHS Garden's Wisley
---
1976
Creates his first flower borders at his parents home in Hampshire, England
---
Bibliography